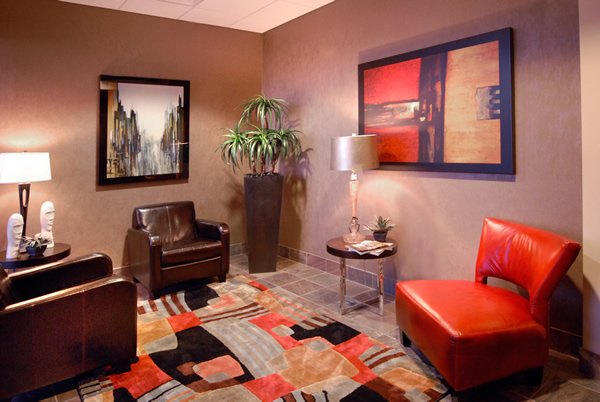 A Better Lifestyle Awaits
LUX properties are business properties which are easily distinguishable from any other office space. We invite you to call our office for a tour today.
At Lux Offices, LLC our commercial offices allow you the freedom to run your own independent office with the comfort of being able to add any additional amenity from our full service executive suites right next door.
Our short term commercial offices for lease, have multiple set-ups and configurations. Some configuration includes private offices with their own reception and lobby space.
At Lux Offices, we have merged luxury, culture, and wellness to create an ideal office experience. You can skip those endless meetings with architects, builders and designers. Everything has already been done for you.
Lux Commercial Suites have access to our beautifully created meeting rooms, as well as conference rooms, just footsteps away from your private commercial suite. Why pay the rent, taxes and common area maintenance charges on office space that you only use once or twice per month? The benefits and LUX features speak for themselves.
Since 1976, Musco Lighting has specialized in the design and manufacture of sports and transportation/infrastructure lighting solutions around the world. They pioneered systems using metal halide and LED technologies that have made dramatic improvements in energy efficiency and provided affordable ways to control spill light and glare.
TruVista Development is an Arizona premier builder and real estate developer with design/build expertise in Scottsdale, Phoenix, Mesa, Tempe, Chandler, Gilbert, Paradise Valley, Peoria. Between rehabilitation projects and new builds, their team has completed hundreds of homes in Arizona over the last 15 years. The company founders have close to three decades of combined experience and expertise.
Salon James, part of the Benefit Salon Group, is a full-service, high-end salon experience well known throughout the Litchfield Park community. Salon James foundation of service based on building client relationships through great communication and promoting a serene environment for your services.
Guyette Facial & Oral Surgery has 30+ Years Oral Surgery Experience in Cosmetic, Oral and Dental Implant Surgery in Scottsdale and Avondale, Arizona.
Pescatore Cooper, PLC is a full-service accounting firm who is prepared to assist you individually or your business with a full range of tax and financial accounting services in Scottsdale, Arizona. Certified Public Accountants specializing in tax preparation, business consulting, cloud based accounting services, and estate and trust consulting.